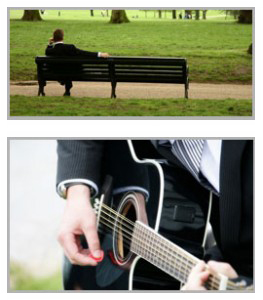 Music Lessons at your workplace
"Music Lessons at work?" Absolutely.
We've been running on-site music lessons at many banks, law & accountancy firms for over 12 years now.
Our clients have included UBS, Nomura, Jupiter Asset Management, BlackRock, Mazars, Reynolds Porter Chamberlain, Mayer Brown, Bird & Bird and Penguin Random House to name a few.
Having worked in the City as a lawyer for many years, our founder, Michael Tonge, knew just how difficult it was for people working in London to maintain interests outside of work.
He set up Square Mile Music precisely for this reason – to help businesses improve employee work/life balance.